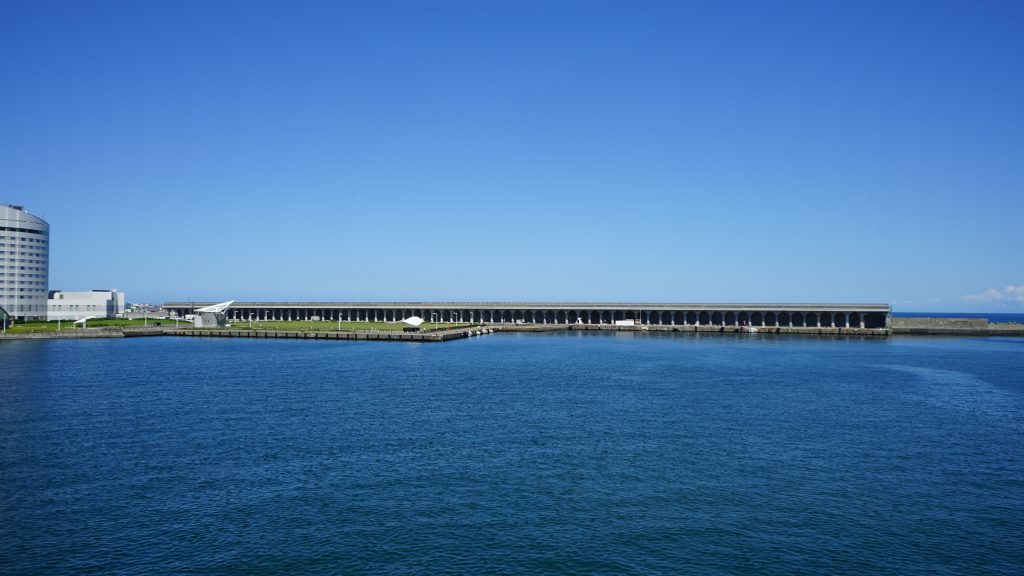 EN: I am lagging behind with all photo uploads, so bear with me. These are the photos from my first day on Rishiri island, north of Hokkaido. I took the ferry from Wakkanai to the port Oshidomari and the pickup bus from my hotel was waiting for me. By the way, Island Inn Rishiri is one of the very few hotels, which offer "western" styled rooms with en-suite bathrooms and toilets, so unless you like staying in a traditional ryokan, with shared amenities, I would definitely recommend it. The staff over there is very welcoming and speaks English (even though I used Japanese mostly), they do everything for their customers and they also have rental bikes, plus regular shuttle buses to Oshidomari.
Fun fact: When I arrived to my hotel, it was just 1PM and the checkin time is at 3PM, therefore I just dropped off my heavy luggage and went for a walk. Well, it turned out I was rather lucky, because Japanese emperor with his wife were on the island. And they were about to leave, so I had a chance to see them, which is quite rare. Then I went around and enjoyed my first evening on the island, which I really liked.
SK: Zaostávam v posielaní fotiek, takže majte strpenie. Tieto sú z môjho prvého dňa na ostrove Rishiri, ktorý sa nachádza severne od Hokkaido. Dostal som sa naň s kompou z mesta Wakkanai, pristál som v prístave Oshidomari, kde na mňa čakal hotelový autobus. Keď sme už pri tom – Rishiri je malý ostrov s asi 5000 obyvateľmi, Island Inn je jeden z mála hotelov, ktoré ponúkajú izby "západného štýlu", teda s toaletou a vlastnou kúpeľňou. Takže ak vám vadia tradičné japonské ryokany so zdieľanými toaletami a sprchami, toto miesto je ideálne. Okrem toho, služby sú na úplne inej úrovni ako to, na čo je človek s tromi hviezdičkami zvyknutý na Slovensku, zákazník je pre týchto ľudí číslo jeden. Jednoznačne odporúčam. Okrem toho má hotel k dispozícii bicykle na požičanie a aj pravidelné spojenie autobusom so spomínaným Oshidomari.
Mal som v prvý deň na ostrove obrovské šťastie – nachádzal sa tam totiž japonský cisár aj s manželkou. Do hotela som prišiel priskoro, asi dve hodiny pred checkinom, takže som sa vybral s foťákom na prechádzku a narazil som na davy novinárov a ľudí, takže som sa k nim pripojil a nacvakal cisársku rodinu. Viem, že nie každý má možnosť ich vidieť takto naživo, takže som bol milo prekvapený. Dovolenka na ostrove, ktorý sa mi ihneď zapáčil, začala naozaj skvele.