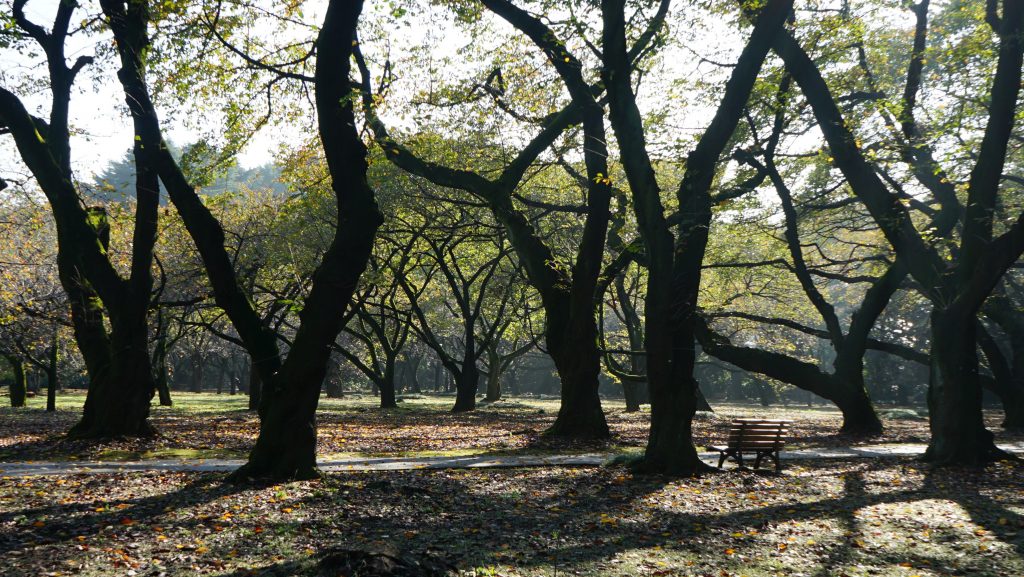 EN: It has been quite a while since I posted anything on my site. There were many things happening, but now I have more time and I am going to catch up, with 8 new posts. Hanami (sakura flower viewing) season is behind the corner and I will visit Izu again, thus I need to add all the remaining photos.
These are from my last year's autumn colours trips on my bike, since I have Shinjuku Gyoen National Garden just behind the corner (well, 25 minutes of bike ride), the greatest thing is to get there just before 9AM and then you have almost whole park for yourself for several minutes – I use Setagaya gate, which is further from the main entrance and it takes some time to all other folks to spread around the park. All autumn colours were thus worth it.
SK: Od môjho posledného príspevku na mojom webe uplynul istý čas, dialo sa priveľa vecí a hoci som stále niečo nafotil, na web sa to nedostalo. Je čas, aby som všetko dohnal, za rohom je obdobie kvitnúcich sakúr a ja opäť navštívim Izu, takže to musím všetko dobehnúť.
Tieto fotky sú z mojej návštevy parku Shinjuku Gyoen, ktorý mám takpovediac za rohom, je to asi 25 minút miernej jazdy na bicykli. Najlepšia stratégia pri fotení jesenných farieb (16. novembra) je prísť do parku počas jeho otvorenia, ja osobne používam bránu Setagaya, ktorá mi najviac vyhovuje zo smeru môjho bytu a okrem toho je bližšie k jesenným farbám, pričom ostatní návštevníci z hlavného vchodu potrebujú niekoľko minút na to, aby sa k stromom dostali. Takže človek má takmer celé miesto iba pre seba. A z toho dôvodu tie fotky niekedy stoja naozaj za to.