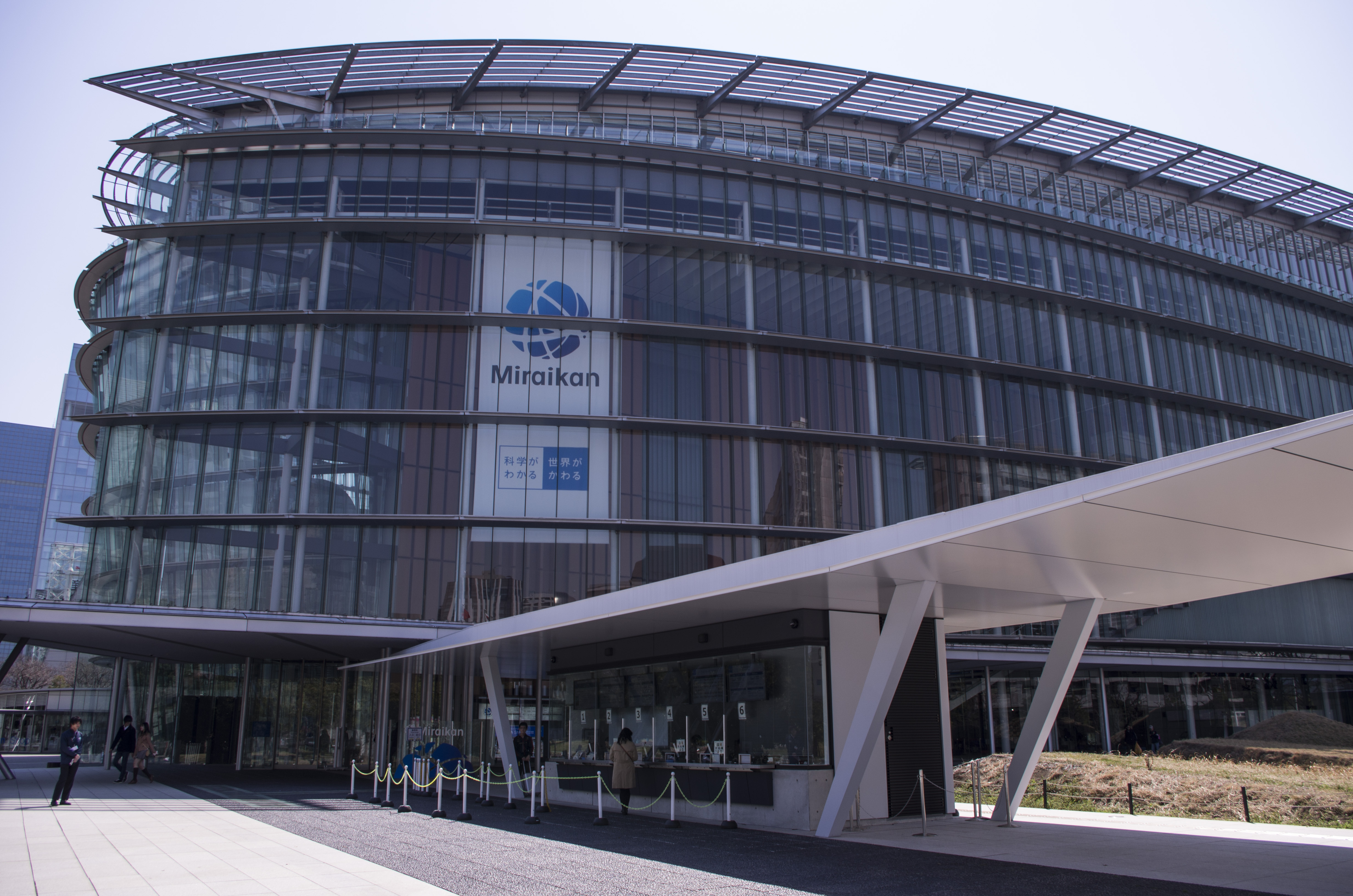 EN: After the Anime Japan I decided to visit Odaiba again, as I wanted to see the rest of island's attractions. I think two days are pretty much enough for everyone to see everything essential, unless you want to do some shopping or if you want to relax on the beach. This time I got out on the Daiba station, where I spotted the Statue of Liberty. Seriously. Now I have no reason to visit New York – I've seen this statue, massive city and…Never mind. So yeah, that's it, there IS a Statue of Liberty in Tokyo.
SK: Keďže som sa dnes po včerajšku cítil nie celkom dobre (po cestovaní skoro vždy ochoriem), tak som sa vybral iba na pár hodín späť na Odaibu. Myslím, že dnešnou návštevou som ju ako destináciu uzavrel, chcel som ešte využiť pekné počasie, keďže na utorok sú už predpovede horšie. Z vlaku som teda tento krát vypadol na stanici Daiba a narazil som na sochu slobody, čím som v podstate odstránil posledný možný dôvod, prečo by som mal niekedy v živote cestovať do USA.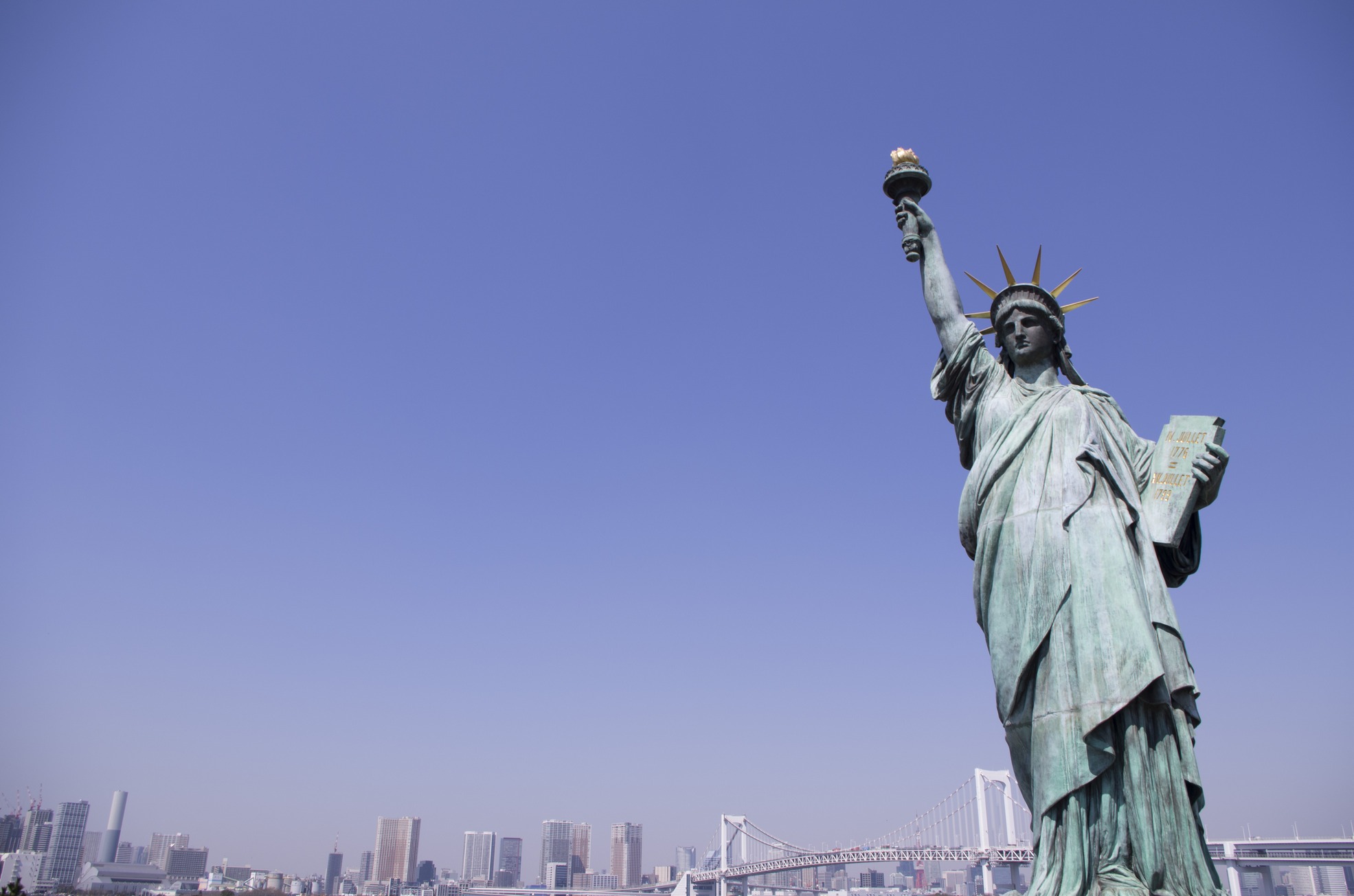 EN: After a short walk along the local beach I changed my course towards Tokyo Diver City, which is quite famous for its full-size Gundam statue. I am certainly not a big fan of this show and not a big fan of Mecha Anime either, but it really is a "must-see" for pretty much any visitor of Odaiba, so why not stopping over? I actually waited for the statue to "go alive" on the lunch time, but it was nothing spectacular – just a bit of steam, head movement and some sounds from the show itself. I had known about this before, so I didn't have any expectations, but I saw plenty of disappointed people over there who I believe expected much more…
SK: Po krátkej prechádzke popri pláži som zmenil kurz smerom k Tokyo Diver City, pred ktorým stojí vo svojej plnej veľkosti socha Gundama. Nie som žiadnym veľkým fanúšikom, no predsa len to patrilo k takzvaným "must-see" objektom. Keďže som prišiel v relatívne vhodný čas, počkal som si na jeho "ožitie", ktoré odštartovalo presne na obed. Veľmi teda ale neožil (vedel som o tom dopredu, takže ma to neprekvapilo). Iba pokrútil hlavou do štyroch strán, vyšla z neho para a k tomu hralo nejaké audio priamo zo seriálov, či filmov. Domáci z toho ale boli nadšení, v Japonsku je to stále populárne.
EN: Afterwards I was heading towards Miraikan (mirai = future, so the museum of future, I guess), the English name of which is kind of long – National Museum of Emerging Science and Innovation. The chief of the museum is a former Japanese Astronaut Mamoru Mohri, who is also a scientist and therefore the main topic of the museum is space and its research. You can find a module of ISS station over there, some rocket engines and other stuff, including old computers and so on. Everything is bilingual, therefore all the English speaking folk can enjoy the place without difficulties. It is necessary to say that Miraikan is quite interactive and mostly suitable for younger visitors, but even the others will definitely enjoy it. Not to forget – ASIMO, the famous humanoid robot made by Honda, is present in the museum and there are live shows going on every hour or so. There are plenty of videos of ASIMO on YouTube, so you can search them out. The rest of the pics follow.
SK: Následne na to som sa rozhodol pre návštevu Miraikanu (mirai = budúcnosť, teda voľný preklad je "múzeum budúcnosti"), ktorý má v angličtine celkom krkolomný názov National Museum of Emerging Science and Innovation. Šéfom múzea je Mamoru Mohri, japonský vedec astronaut, možno aj vďaka tomu je sčasti sústredené na vesmír a jeho skúmanie. V múzeu nájdete modul zo stanice ISS, či raketový motor LE-7A. Miraikan nie je zameraný iba na vesmír, nájdete v ňom aj časti o biológii či medicíne. Všetko je popísané v japončine a angličtine, takže ani zahraniční turisti sa nestratia. Je potrebné ale pripomenúť, že Miraikan je zameraný hlavne na mladšiu generáciu, prakticky všetko v ňom je nejakým spôsobom interaktívne, hoci v mnohých prípadoch poskytuje celkom zaujímavý náhľad do vecí, ktoré sú preberané vedeckou obcou. Napríklad o budúcnosti ďalšieho výskumu vesmíru vďaka sieťam teleskopov, alebo o hlbokomorskej ťažbe nerastných surovín. Asi najkrajším objektom je ale model zeme Geo-cosmos, ktorý ukazuje naživo niekoľko aktuálnych údajov o našej planéte. Aby som nezabudol, priamo v múzeu sa nachádza aj Asimo od Hondy, netreba ho prehliadnuť, ukážky sa robia každú hodinu a aj v prípade, že pred ním čaká veľa ľudí. Videá na Youtube s týmto robotom sú všade. Ostatné fotky nasledujú teraz.