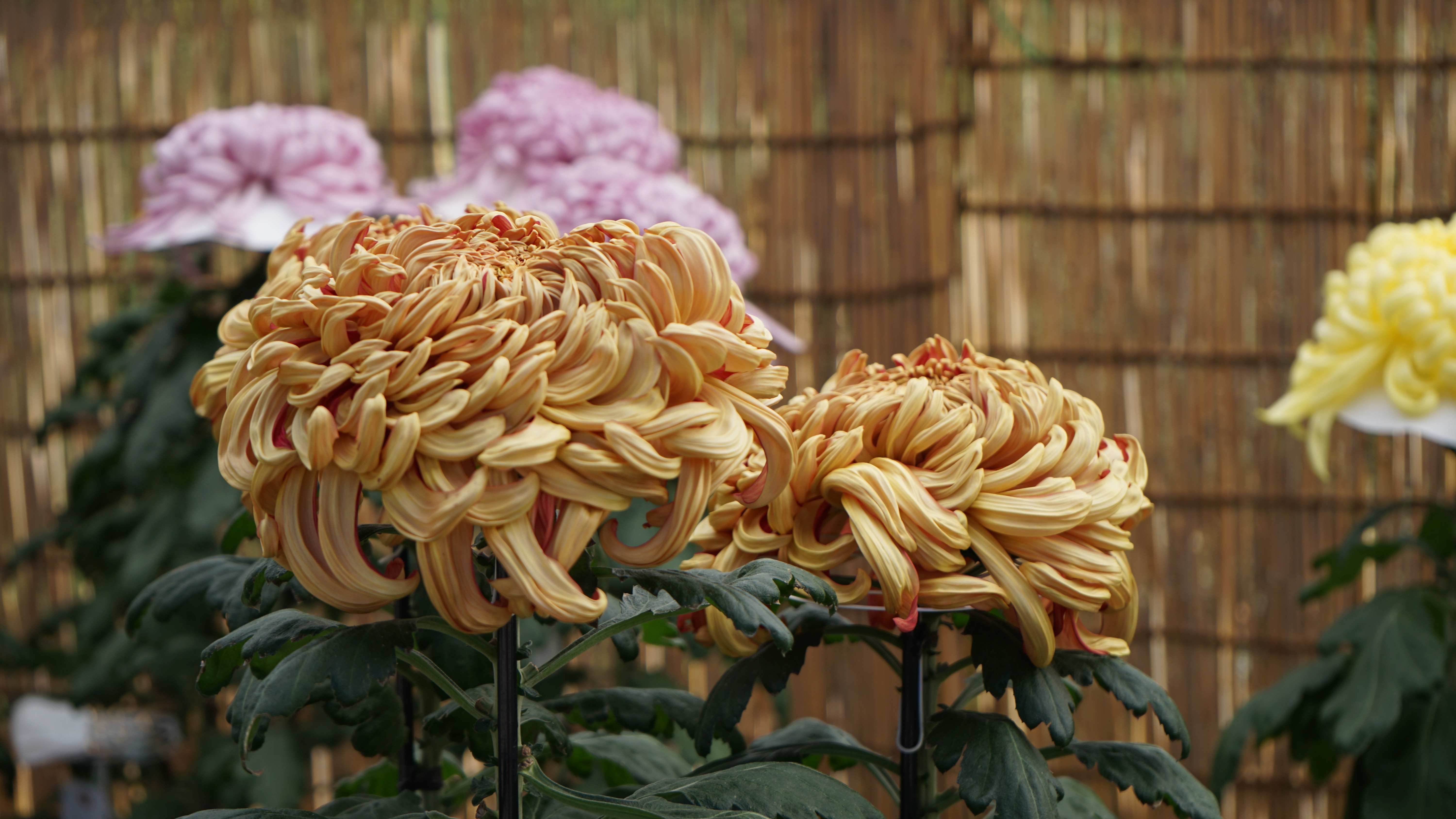 EN: This bike trip was actually done one day before Tokyo Motor Show, but I sort of did not have time to publish it. I like flowers and taking photos of them, since they are colourful and rather photogenic, therefore I have always wanted to visit Jindai Botanical Gardens.
This one is located in Chofu and even though it is still a part of Tokyo, its location is quite inconvenient, if you use trains. The closest station is Chofu, which is approximately 30 minutes of walk away from the Gardens. Therefore I am lucky I have my bike over here, I did some research before about the places I can park my machine at (I have no stand and of course – I want to lock it up, even though Japan is one of the safest places on the planet), so I went there with confidence.
And the fact that the weather has been really bad since the day I got my new bike decided that I would definitely go and see this place.
I must admit that this time of the year is definitely not the best to visit the gardens, many of the flowers or greenery were already gone, autumn started to take its tall. But at least there was a rose festival, plus the greenhouse has many beautiful flowers on the show, so it was still worth it.
SK: Túto návštevu botanickej záhrady Jindai som podnikol deň pred Tokyo Motor Show, avšak k zverejneniu som sa dostal až teraz. Kvety sa mi páčia, pretože sú to príjemné objekty na fotenie vďaka svojim farbám, už dlho som plánoval návštevu tohoto miesta.
Fakt, že počasie bolo od kúpy môjho nového bicykla takmer vždy daždivé a užili sme si aj tajfún Lan iba prispieva k tomu, že som sa tohoto výletu nemienil vzdať.
Botanická záhrada Jindai je spoločne s rovnomenným chrámom zasadená do relatívne ťažko prístupnej oblasti, ak sa spoliehate na MHD, ide o časť Chofu, najbližšia k záhrade je stanica s rovnakým menom a cesta z nej do záhrady trvá asi 30 minút (chôdza), pričom je do nej zahrnutý aj nejaký ten kopček. Ja mám našťastie bicykel a už dávnejšie som si preskúmal možnosti toho, kde ho môžem zaparkovať (nemám stojan a chcel som ho zamknúť aj napriek tomu, že Tokio je bezpečné – nebol lacný), takže som sa tam vybral s veľkým sebavedomím.
Záver októbra nie je práve ideálnym časom na návštevu záhrad, jeseň si vybrala svoju daň a mnoho kvetov malo to najlepšie dávno za sebou, narazil som aspoň na festival ruží. Krásne kvety okrem toho ponúkol aj obrovský skleník s viacerými mikroklímami, takže za 500 yenov návštevu neľutujem.