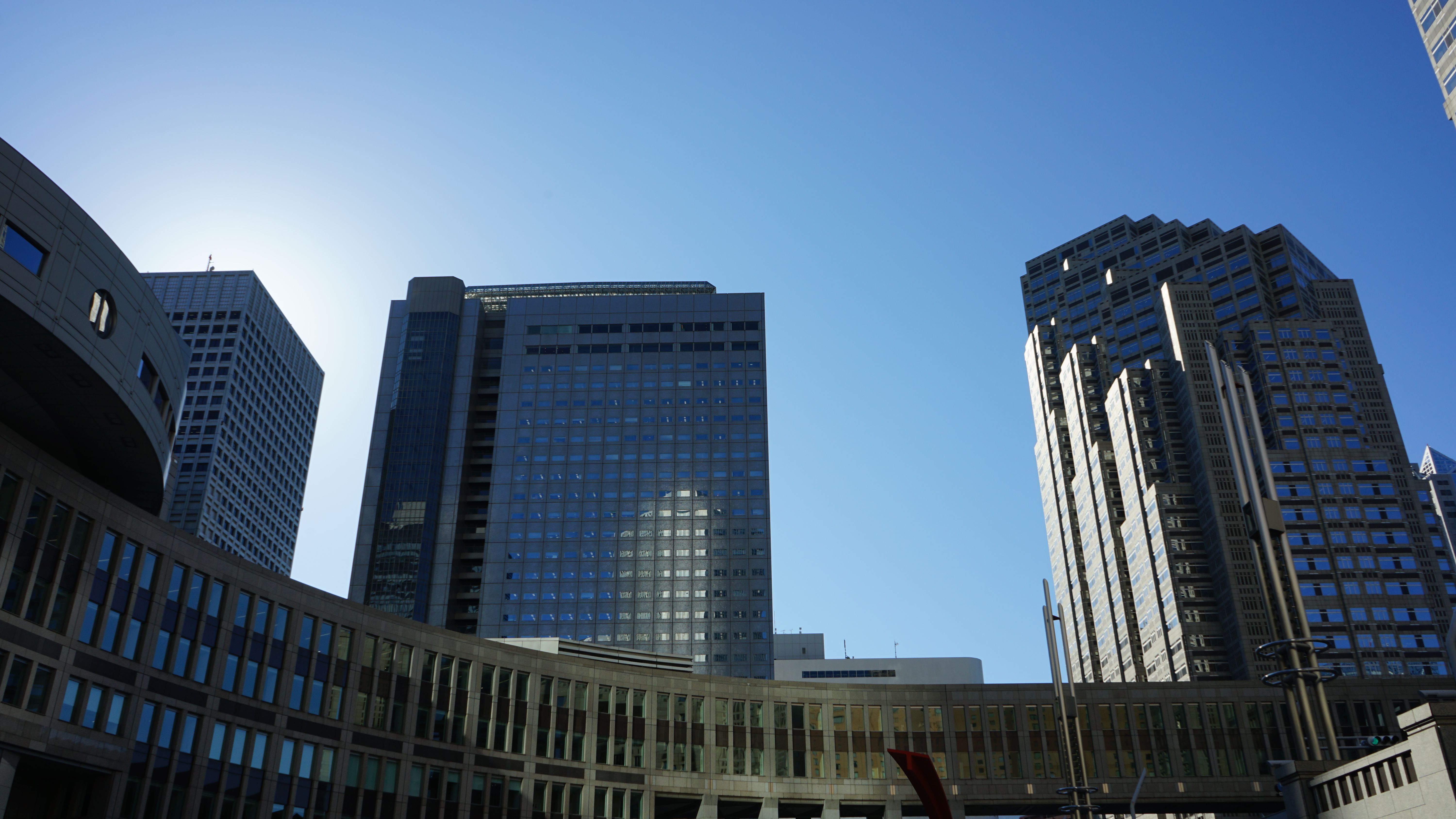 EN: This week brought a little unexpected surprise – one of my friends told me he was coming to Tokyo with his cousin and fortunately I had some more days off from my work than usually, so I became kind of a local guide for one day. The itinerary I planned from morning until the evening was pretty simple – at first we visited the Tokyo Metropolitan Government Building, which is for some strange reason regularly overlooked by the tourists, even though it offers beautiful panoramic views of Tokyo from its two towers – free of charge.
Then we moved to Shinjuku Gyoen National Garden, where we picked some autumn colours photos and since the weather was very nice, we enjoyed the time over there for a bit (together with some Pokemon catching activity) and then we moved to Hama Rikyu garden. From over there we walked to Yurikamome line station Takeshiba, where we hopped on the monorail just to get off at Shibaurafuto. That is the place from which you can enjoy the walk on the Rainbow Bridge. Then we spent some time in Odaiba and Divers City and moved back to the city to see the evening lights of Akihabara. So I took some more pictures of those places, please enjoy.
SK: Tento týždeň ma čakalo celkom nečakané prekvapenie, jeden z mojich kamarátov mi oznámil, že so svojím bratancom prichádza na návštevu Japonska a ubytovanie prostredníctvom AirBnB si vybral v mestskej časti, v ktorej bývam aj ja. A keďže som mal dva dni voľna naviac, stal sa zo mňa na pár hodín turistický sprievodca.
Hneď ráno sme vyrazili do budovy Tokyo Metropolitan Government Building, ktorá je turistami z nejakého dôvodu často ignorovaná, hoci ponúka skvelé panoramatické pohľady na Tokio zo svojich oboch veží a to dokonca zdarma. Potom sme si to namierili do parku Shinjuku Gyoen, v ktorom sme vďaka priaznivému počasiu istý čas pobudli.
Nasledovala návšteva Hama Rikyu, teda záhrady nachádzajúcej sa blízko Tokyo Bay, potom sme sa rozhodli podniknúť prechádzku po moste Rainbow Bridge a pauzu sme si dali na umelom ostrove Odaiba. Večer sme ešte vyskúšali vysvietenú Akihabaru. Prikladám niekoľko nových fotiek, takéto prechádzky po Tokiu majú stále niečo do seba, hoci sú to miesta, ktoré som už v minulosti navštívil.