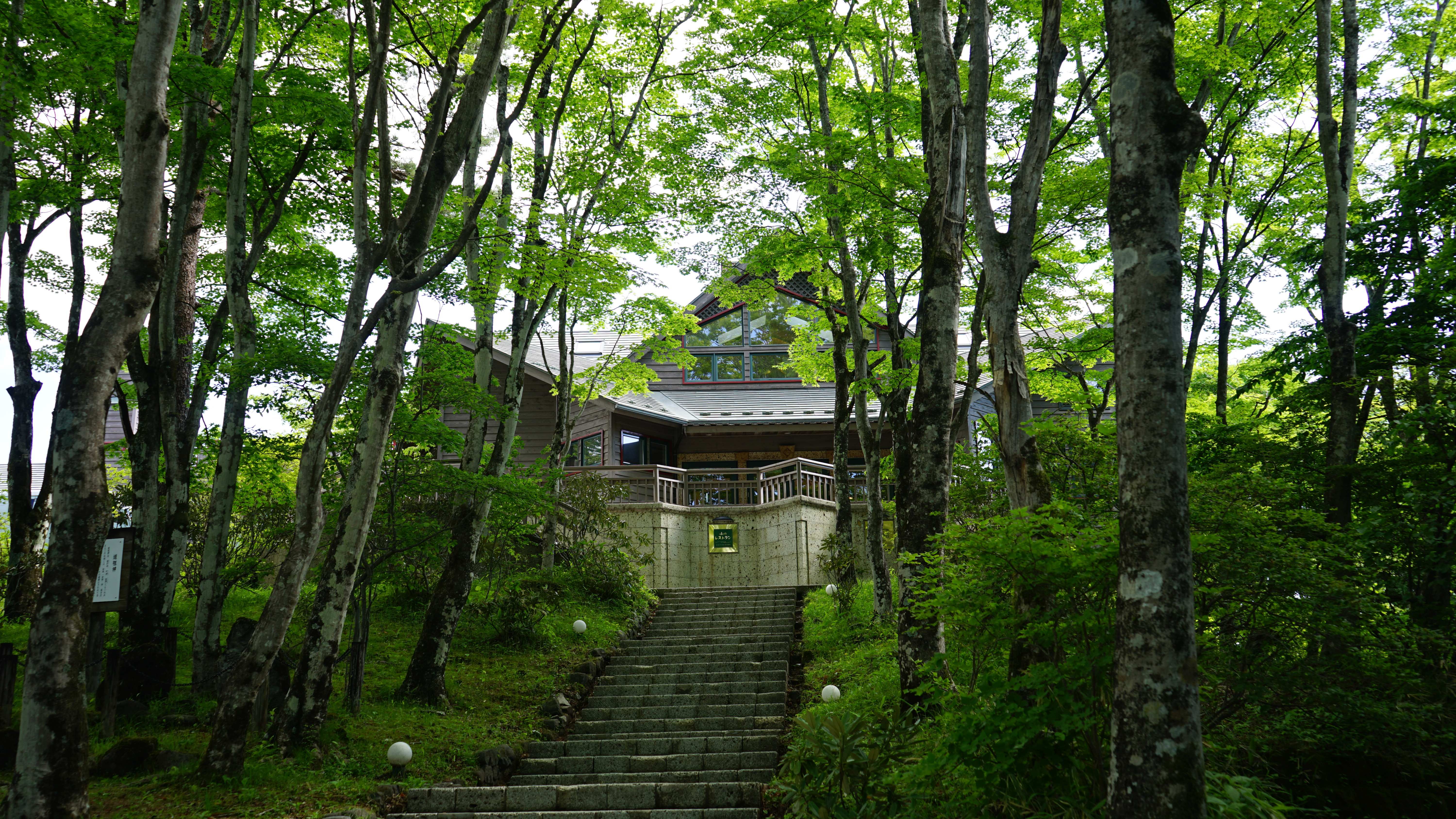 EN: Today was one of the days when my plans were slightly influenced by weather. I also woke up a bit sooner in the morning, therefore I caught the bus to Kirifuri no Taki, or Kirifuri waterfall. It was just before 7AM in the morning, I was there all alone – not only on the bus, but also on the waterfall viewing platform. Very interesting experience indeed, but I could not complain – those waterfalls deserve more fame.
After that I took the bus back to Nikko, this time I headed to the station and to Tobu World Square park, which has more than 100 miniatures of world monuments in 1:25 scale on display. It was really interesting to see the selection of Japanese "audience", what made me laugh though was the fact that the White House had mini-Trump over there already. And guess what – use zoom and you will be entertained.
I killed more than 2 hours in the park, I cannot say the 2500 yen were not worth of seeing it. If you like miniatures – go for it. There are even moving trains with all the fiddles, the planes move around the Narita Airport, so it had some nice touches.
Kinugawa onsen followed. Well, I was disappointed for the first time after a very long time in Japan. I am not sure where all the fame comes from, but this places is not even remotely comparable to Yumoto onsen, which is not that famous.
That is is for today, I need to rest after 35KM of walk in 2 days. Last day tomorrow.
SK: Dnes prišiel na rad deň, kedy boli moje plány ovplyvnené počasím. Okrem toho som vstal relatívne skoro, takže som stihol prvý autobus k vodopádom Kirifuri, ktoré nie sú veľmi známe a nie sú spomínané ani v turistických sprievodcoch. Bolo to pred siedmou ráno, pondelok, tak som sa hore vyviezol v autobuse úplne sám. Na vyhliadkovej plošine som bol taktiež sám a späť do Nikko, kde som zliezol až na vlakovú stanicu, som bol taktiež sám. Bol to zaujímavý zážitok, mať to všetko pre seba. Vodopády boli super, v skvelom prostredí, netuším, prečo nie sú tak známe.
Zo stanice Tobu-Nikko som si to namieril do zábavného parku Tobu World Square, ktorý pozostáva z viac ako 100 miniatúr svetových pamiatok a budov, všetky v mierke 1:25. Naozaj zaujímavé miesto, všimnite si hlavne detail Donalda Trumpa, ktorý som si všimol iba preto, lebo som si to prezrel na displayi fotoaparátu. Celkom vtipné, pobavilo. Obdivovaním miniatúr som strávil viac ako dve hodiny, myslím si, že 2500 yenov bolo v poriadku.
Potom nasledovalo hádam najväčšie sklamanie doteraz v Japonsku. Ospevované kúpele Kinugawa Onsen. Netuším, čo tam ľudia vidia a hľadajú (áno, obrovské hotelové komplexy s teplou minerálnou vodou), v porovnaní s Yumoto Onsen je to nebo a peklo.
Nadnes je to všetko, dážď ma prinútil k oddychu a nie len to, aj tých 35 kilometrov chôdze za 2 dni. Zajtra ma čaká posledný deň.