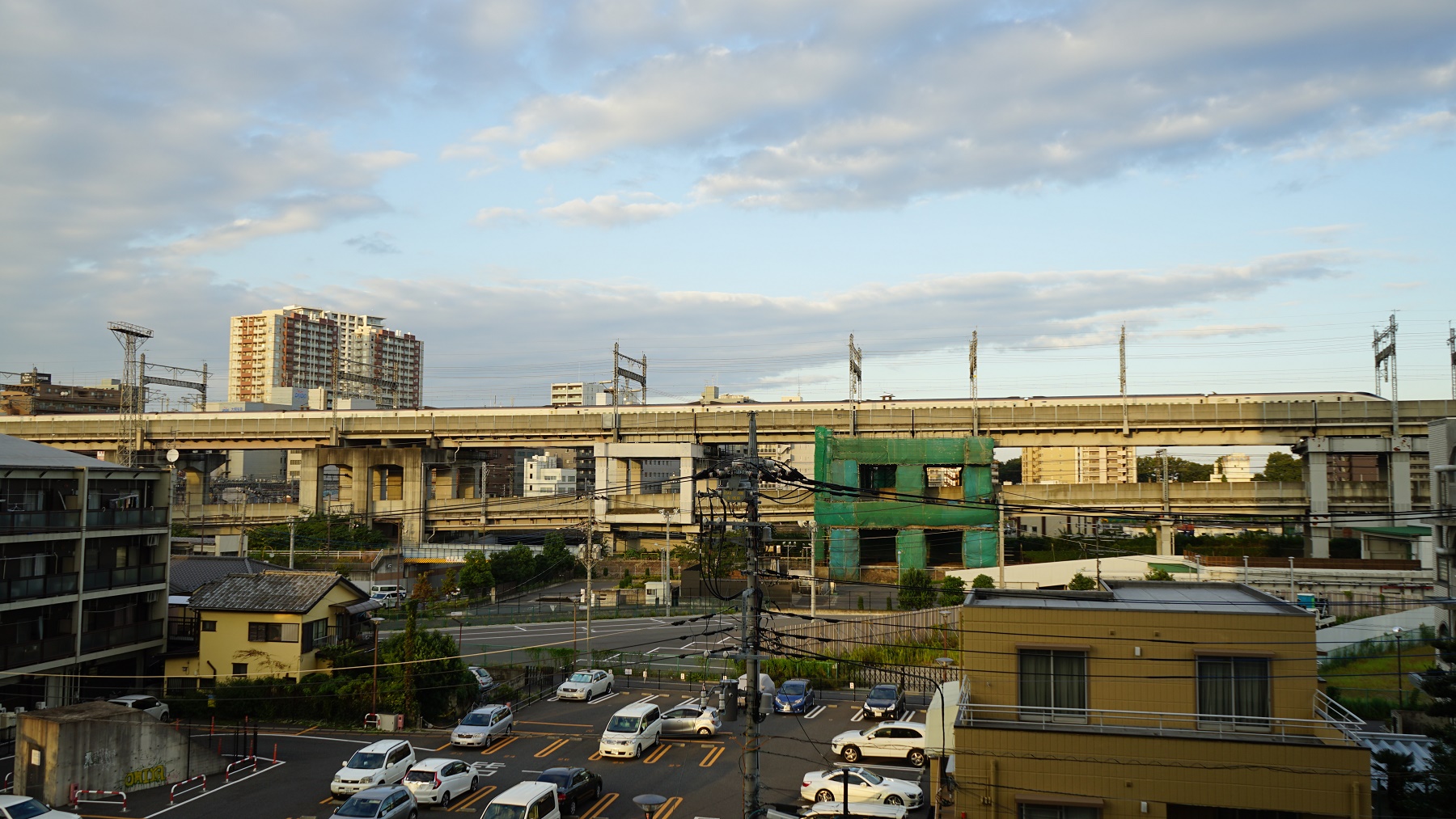 EN: It's been eight days since my arrival to Tokyo, I spent this time searching for a flat as close as possible to the city centre and to my school. Plus, I wanted a reasonable size, since I am not really used to small-form studio flats under 20 square meters, in which you are supposed to cook, eat, drink, work and sleep in the very same room.
But that would not be a problem, considering how large the property market in Tokyo is. Anyone outside of Japan, who wants to stay over here for more than a year, will face a different sort of difficulty – being foreigner. Japanese society is rather conservative and fortunately I was aware of that since my day one over here, but some people who come over and want to settle down for a longer period of time, can experience some unpleasant surprises.
Many landlords do not even want to hear about the possibility of renting their properties to a foreigner, then there is another problem with people, who come over with student visas. So foreigner + student in Japan who wants to rent a property on his own = not ideal. I knew about this though and I am dealing with a rental agency, which has quite a lot of experience with these situations and it has so far been very helpful.
Fortunately for me, I already have a nice flat in Nakano reserved for moving in next week, it costs quite a lot of money, but you cannot avoid paying a little bit more over here in Tokyo. I had to go through (and I am still going through) several interviews and screenings, once I move in, I need to buy all the essential furniture and appliances, which will be another hit for my wallet. But once all this is settled and I will register my residence together with mandatory National Health Insurance, the common life in Japan will finally commence.
Because of all this I am rather limited when it comes to traveling and taking pictures, but that will change soon enough.
SK: Osem dní od príchodu do Tokia som strávil iba hľadaním bytu a vybavovaním všetkých náležitostí s tým spojených, čo pre cudzinca v Japonsku nie je nič ľahké. Moje požiadavky to všetko ešte sťažili, chcel som nehnuteľnosť umiestnenú čo najbližšie k centru mesta a zároveň aj k mojej škole, pričom ďalším problémom bola veľkosť – snažil som sa nájsť niečo, čo nebolo maličké s jednou miestnosťou na varenie, jedenie, spánok a prácu.
Vzhľadom na pestrú škálu nehnuteľností na prenájom v tomto meste toto samozrejme problémom nebolo, no fakty, že som cudzinec, že môj jazyk je (zatiaľ) na biednej úrovni a že mám v pase študentské víza, mojej situácii nepomohli. Japonci sú aj naďalej veľmi konzervatívnym národom, ktorý bol dlho v izolácii (či už kultúrnej alebo obchodnej) od zvyšku sveta a preto som bol pripravený na to, že nie každý mi ten byt prenajme.
Už v prvý deň sme s agentúrou, ktorá sa špecialilzuje aj na cudzincov, našli asi 15 kandidátov, no po tom, čo sa vlastníci dozvedeli, že som cudzinec a študent, klesol ich počet na 2. Ani jedna z nich nebola prijateľná z viacerých dôvodov. Vďaka agentúre už ale byt rezervovaný mám a v závere tohto týždňa budem podpisovať dlhodobú zmluvu. Čo sa týka výšky nájmu, ide o asi 1100 eur mesačne, no som 4,5km vzdialený od Shinjuku a teda relatívne v centre Tokia. Musel som prejsť viacerými úkonmi, rozhovormi a kontrolami, ktoré boli, priznávam, v niektorých momentoch dosť otravné a niečo má ešte stále čaká.
Keď sa ale toto všetko skončí, začne sa ozajstný život v Japonsku, doteraz som nemal priestor a ani čas na cestovanie, je potrebné, aby som si byt vybavil potrebným nábytkom a zariadeniami, keďže je nezariadený, no už čoskoro bude po všetkom a konečne budem mať viac možností aj na fotenie.